A wonderful new book looking at the life and work of the artist Gerard M Burns.From his early days in the tenements of Springburn in Glasgow to the move out to the new town of Cumbernauld as an overspill kid. His time as a student at Glasgow School of Art and the progression from there onto being a musician signed to A&M records.
The 10 years as a teacher and ultimately to the rebirth as an artist… An amazing story which helps to set in context many of the themes and stories are woven through his paintings.
Depicted here in Glorious colour the book explores in-depth all of the major works, themes and ideas and underpinning his artistic output, and the process by which the paintings are created… from saltires to wolves, cityscapes to mythology, religious works to portraits, all are represented here in this truly comprehensive portrait of one of Scotlands best-loved artists.
A must for collectors and art enthusiasts everywhere.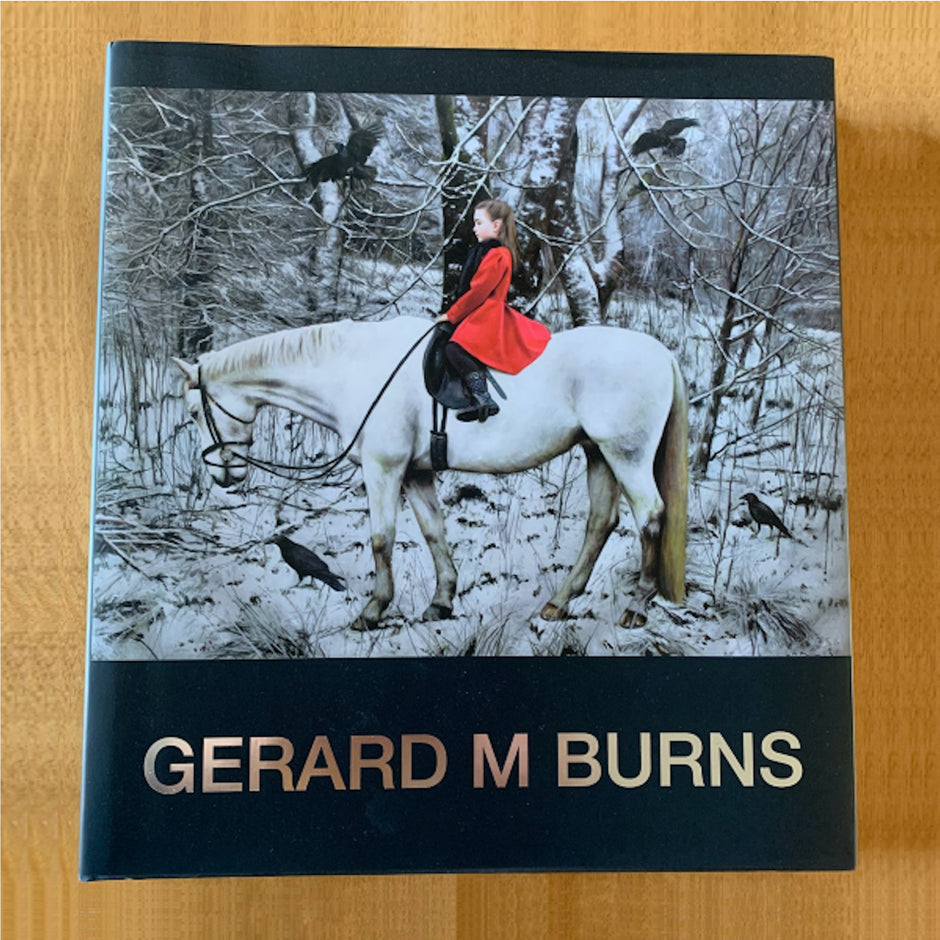 A Superb full-colour in-depth exploration of the artwork of Gerard M Burns, presented in this hardback book edition....